8/8/2019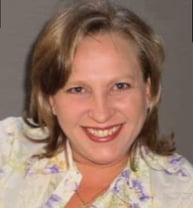 EXHIBITTRADER.COM, Inc., a Dallas based Corporation, is pleased to announce the addition of Corinne McMinn to our expanding team as Senior National Account Manager. Corinne's primary responsibilities will be expanding the company's overall presence to a National Level while providing exceptional customer service to our Clients.
"Corinne is a highly skilled Account Manager who brings both Trade Show Knowledge and Solution Based ideas to help our vast customer base be successful in the Exhibit Industry," said Chad Rogowicz, COO. "Her desire to help each client will grow the presence of EXHIBITTRADER.com on every level. We are extremely proud to have her on our team."
Corinne brings over a decade of Trade Show and Account Management to EXHIBITTRADER.com. Her experience started in the Oil and Gas Industry where she was a billing coordinator, soon she was promoted to a Senior Administrative Assistant but her desire was to work in Sales and to help customers so she began her journey as a Sales Representative in the Trade Show Industry. Corinne was quickly promoted to Account Manager where she excelled in Customer Service and Solution Based selling, surpassing other Senior Account Managers. Corinne's ability to provide the total Customer Experience goes beyond anyone's expectation.
About EXHIBITTRADER.COM, INC.
Since inception in 2003, EXHIBITTRADER.COM has become one of the nation's leading online resources for professional New, Pre-Owned and Rental Trade Show Display solutions. With 150 years of exhibit industry experience, EXHIBITTRADER.COM's specialized team delivers an advanced technical platform, highest standard of customer service and quality products to make your vision an affordable reality. Learn more atwww.EXHIBITTRADER.COM.
Click here to read full article on EXHIBITOR Magazine Online